BLONDY VIOLET FOR "BURLESQUE THERAPY" ON "BURLESQUE NEWS"! HOW BURLESQUE CHANGED BLONDY VIOLET'S ATTITUDE TOWARD LIFE AND HERSELF – JANUARY 2018
Burlesque News and Cristiana De Giglio (in the picture) created this open – section for all the performers who want tell their story about how Burlesque changed and improved their lives!
BLONDY VIOLET GIVES HER CONTRIBUTION TO THE RADIO DOCUMENTARY 'BURLY DUBLIN' ON AIR ON 103.2 DUBLIN CITY FM ON 10TH NOVEMBER 2015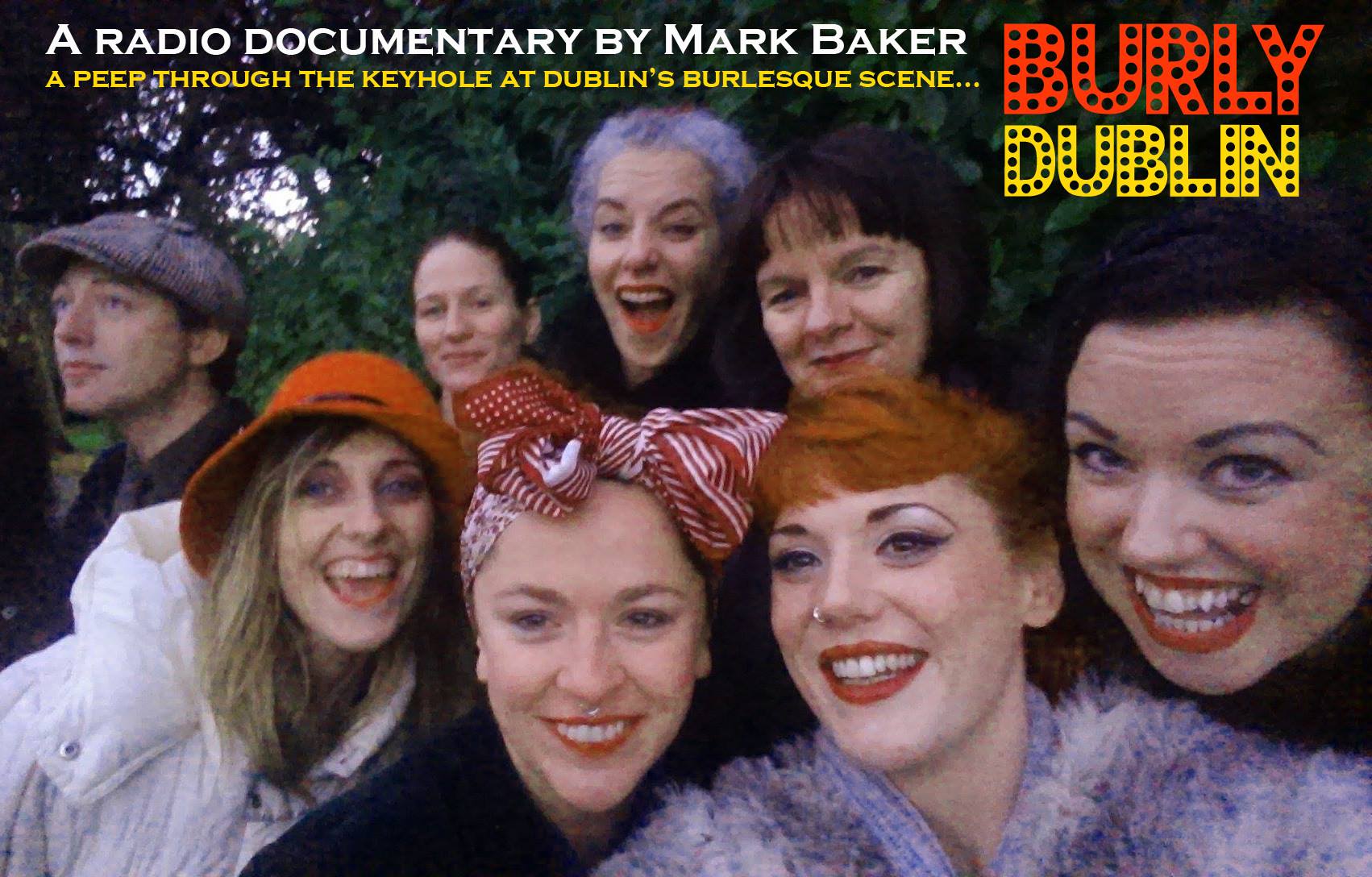 Blondy Violet and the other performers interviewed by Mark Baker for the Radio Documentary "Burly Dublin" on air on 10th Nov. 2015 on 103.2 Radio City Dublin FM
"BURLESQUE. IL PALCO E LA DANZA DI BLONDY VIOLET. ENERGIA ALLO STATO PURO"
– Dal BLOG di Marilena Facci (Italian only)
Un'intervista divertente e di "scoperta" di Blondy Violet, ricordando i primi passi, perché per crescere non bisogna mai dimenticare da dove si è partiti.
Buona Lettura qui
Grazie ad una grande donna che ha dedicato tempo e pagine sul suo Blog: Marilena Facci
____________________________________________________________________________
A funny interview where Blondy Violet let you know where her passion for dacing and being on stage come from: you will be brought back to her childhood when she entered a dance class for the first time. Growing up also means keeping always in mind where everything has begun!
So enjoy the pleasant reading here  – in ITALIAN ONLY
Special thanks to a great and powerful woman who dedicated some of her precious time and some of her blog pages: Marilena Facci
DUBLIN BURLESQUE FESTIVAL 2014 – "HOT PRESS MAGAZINE"
The best moments of Dublin Burlesque Festival 2014 Edition on HOT PRESS MAGAZINE:
Smart, sharp, irreverent, provocative and always well-written and presented, Hot Press is Ireland's most distinctive and indispensable publication.